Through our work, we want you to discover these lands that our family has been working on
for more than 60 years. The years go by and the harvests are not alike. For our
champagnes to reveal their full potential, we adapt the vinification every year…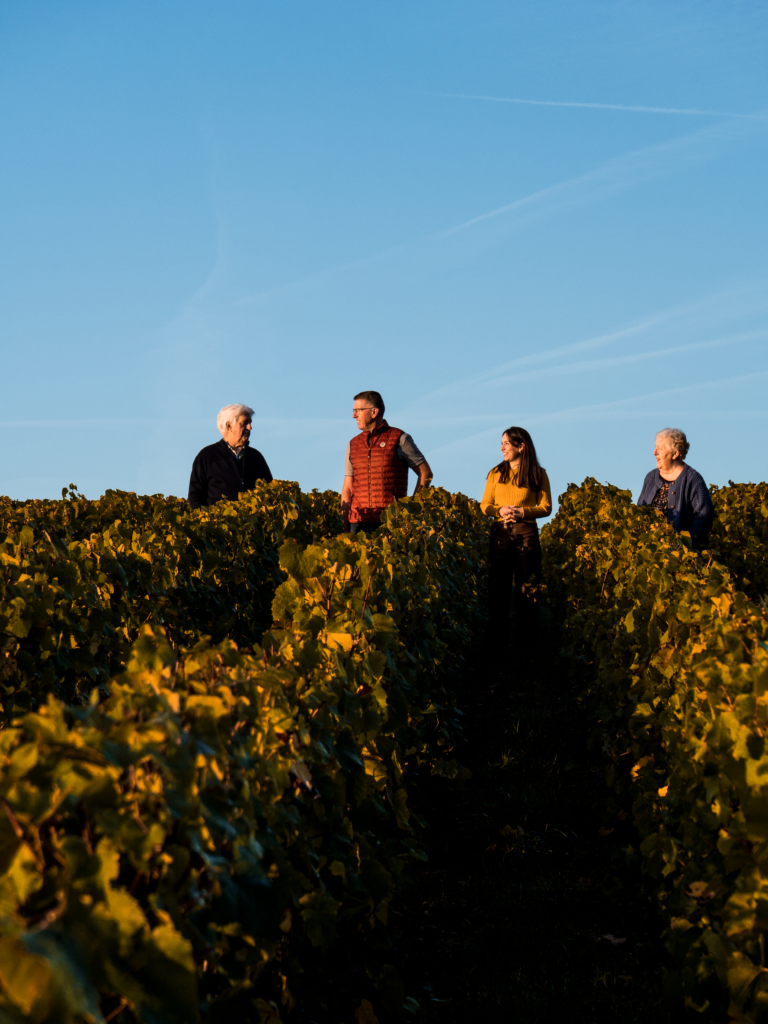 The Champagne Mérat adventure began in the 1980s, on the initiative of René and Françoise.
René, passionate about the cultivation of vines since he was 14, discovered the profession of winegrower during an apprenticeship where he was quickly entrusted with the driving of viticultural machinery.
Courageous and hard-working, René then decided to set up his own vineyard step by step.
Starting "from nothing", the Mérat family is proud and fortunate to now cultivate 7 hectares of vines in the Massif de Saint-Thierry, the Montagne de Reims and the Vallée de l'Ardre.
The story continues with Luc, one of the two sons of René and Françoise, in 1992. Champagne René Mérat thus become Champagne Luc Mérat.
Luc is ambitious and wants to develop the family business. Involved in Champagne political life, vice-president of the Youth Group at Nicolas Feuillatte, and deputy vice-director of the Pouillon cooperative where our family brought grapes at that time, he thus learned not only the profession of winegrower, but also the management of a pressing center.
In 2008, Luc left the cooperative and built his press in Merfy. The House is now equipped with a vat room, a cellar, two presses and a space for ageing and storing bottles.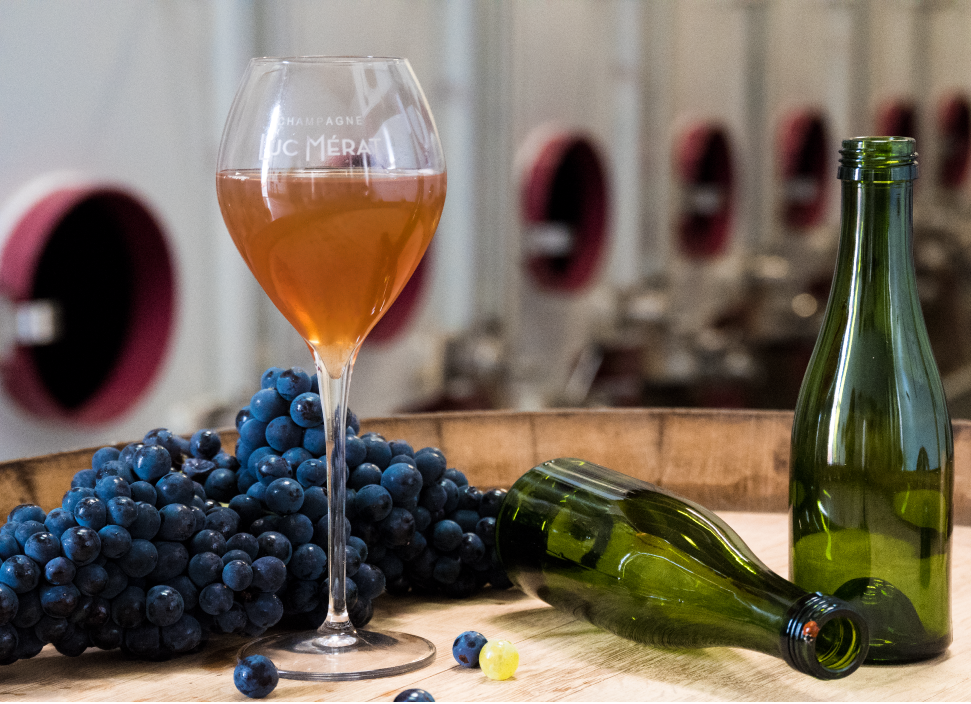 Since 2021, the third generation has joined the ranks with Valentine, one of Luc's two daughters. Our desire remains the same: to highlight the terroir of the Massif de Saint-Thierry and to develop cultural practices towards sensitive and reasoned viticulture. Our House has remained family-run, and it is with our team of 5 people that we work our vineyard and our bottles all year round to transmit our passion and our know-how.
EXPLOITATION VITICOLE & CHAMPAGNE LUC MERAT
11 Chemin des Couarres-la-Masse 51220 Merfy
champagne.lucmerat51@orange.fr
03 26 84 50 60